Please verify your age
By clicking VERIFY below you are confirming that you are 21 years of age or older.
Verify
Phantom Chardonnay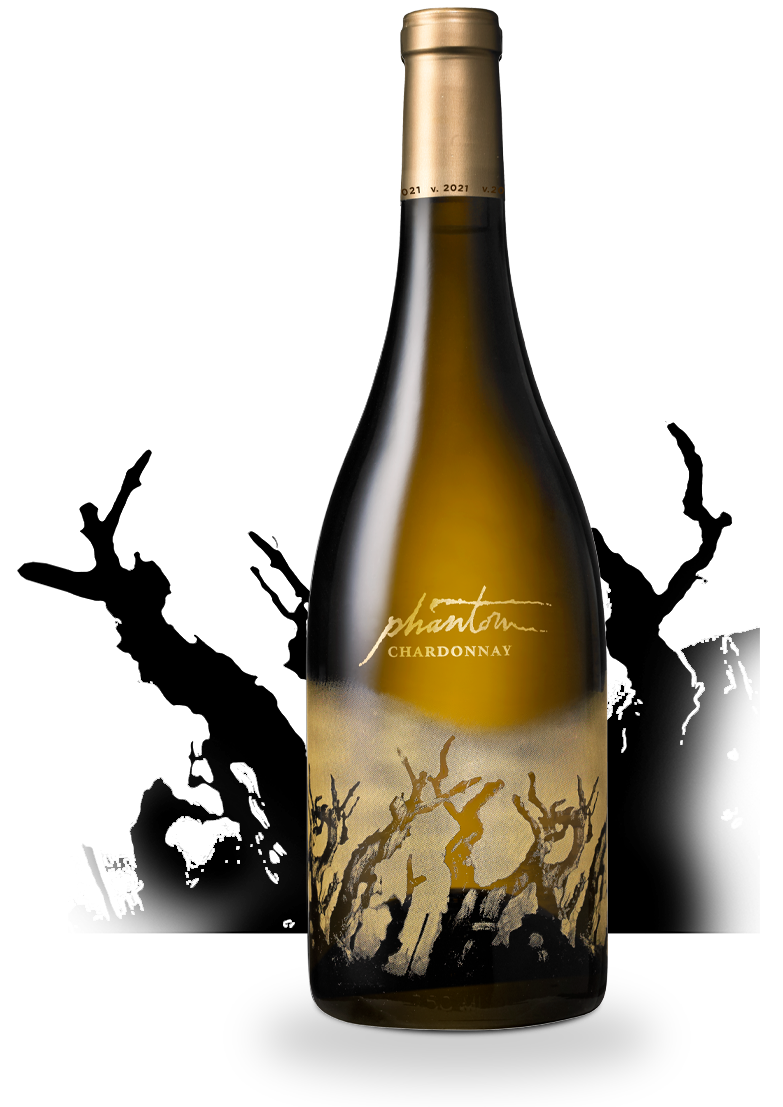 2019 Phantom Chardonnay
92 points, Sunset Magazine
2020 Phantom Chardonnay
Best Buy, Wine Enthusiast
2020 Phantom Chardonnay
96 points, Sunset Int'l Wine Competition

A Hauntingly Delicious Wine
Phantom Chardonnay entices with its rich layers. Green apple and pear transform into spicy flavors of freshly baked apple pie, while barrel fermentation imparts a creamy, luscious mouthfeel.
Why is Phantom Chardonnay so delicious?

From Clarksburg
The finest grapes from the best growing regions in California.

French Oak
French oak whispers sweet notes of vanilla and melted caramel.

Barrel Fermented
Barrel fermentation enhances flavor and delivers a smooth, creamy texture on the palate.

Hand Stirred
Hand stirring every two weeks creates a silky, creamy mouth feel.
Technical Data
Vintage
2021
Appellation
Clarksburg
Barrel Program
12 months in 79% French oak and 21% new American oak
Hand Stirring
Sur lie aged for 12 months with lees stirring twice a month.
Wine pH
3.53
Wine Acidity
0.64g/100mL
Alcohol
14.5%
UPC
0 80887 49649 3
Release Date
May 2023
Dietary Details
Gluten Free
Vegan-Friendly