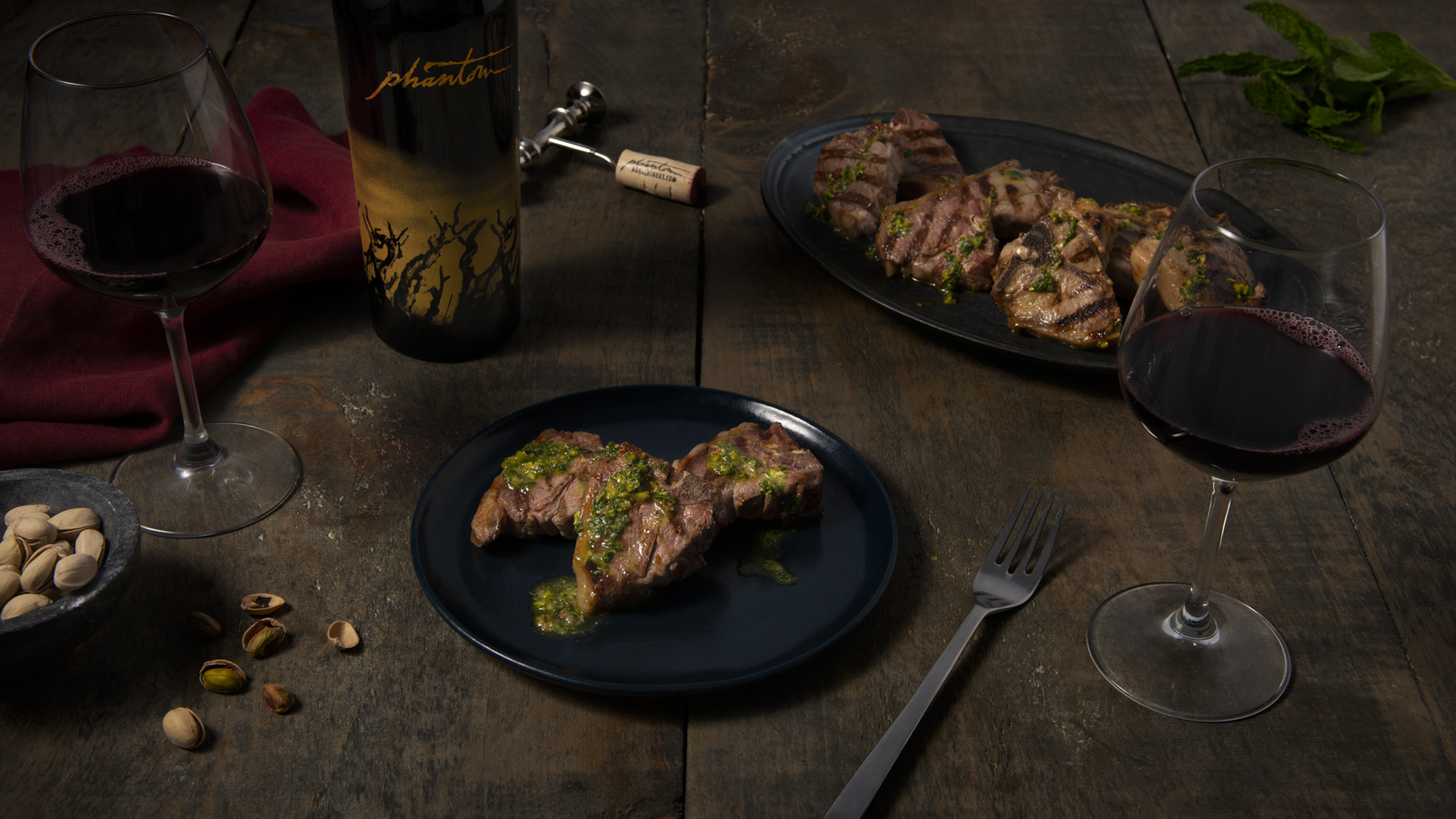 With a fresh and zesty salsa verde, these tempting grilled lamb chops can be served as a main, a starter or an appetizer.
Prep Time: 10 minutes
Cook Time: 15 minutes
Total Time: 25 minutes
Serves: 4
Ingredients:
Kale-Pistachio Salsa Verde:
1/2 cup packed chopped kale leaves
1/2 cup packed fresh parsley
1/2 cup pistachios
1/4 cup packed fresh mint
2 tsp lemon zest
1/4 cup lemon juice
2 tbsp capers
1/2 clove garlic
1/2 tsp salt
1 cup olive oil

Lamb Chops:
12 lamb rib chops
1/2 tsp each salt and pepper
Cooking Instructions:
1. Kale-Pistachio Salsa Verde: In food processor, pulse together kale, parsley, pistachios, mint, lemon zest, lemon juice, capers, garlic and salt until coarsely ground. Drizzle in olive oil; pulse to combine.
2. Lamb Chops: Preheat grill to medium-high; grease grate well. Season lamb chops with salt and pepper. Grill lamb chops for 3 to 4 minutes per side for medium-rare or until instant-read thermometer, inserted horizontally into thickest part of meat without touching bone, registers 145°F. Let stand for 5 minutes before serving.
3. Serve lamb chops with salsa verde.