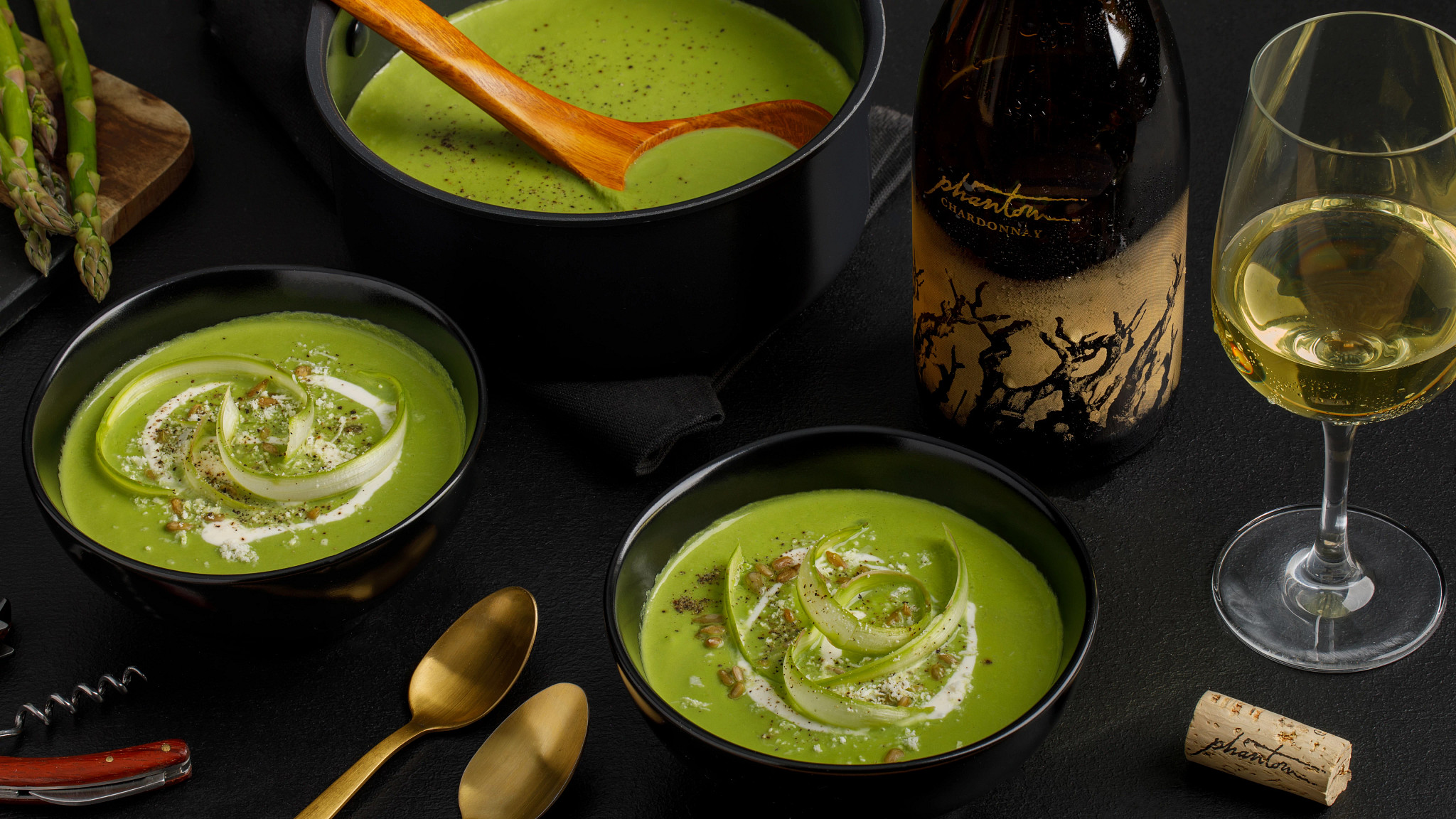 This recipe pairs particularly well with Phantom Chardonnay!
Prep time: 20 minutes
Cook time: 30 minutes
Ready in: 50 minutes
Serves: 6
Ingredients:
2 lbs. asparagus, ends trimmed, divided
3 T. unsalted butter
1 large yellow onion, chopped
5 cups low-sodium vegetable broth
Kosher salt, to taste
1/2 cup creme fraiche, room temperature
1/2 cup grated Parmesan cheese
1/4 cup roasted shelled sunflower seeds
Freshly ground back pepper, to taste
Cooking Instructions:
1. Using a vegetable peeler, peel 5 asparagus into thin strips. Set aside for garnishing soup.
2. Cut remaining asparagus into 1/2-inch pieces. In a large heavy-bottom pot or Dutch oven over medium-high heat, melt butter. Add onion and cook, stirring occasionally until softened, about 5 minutes. Stir in asparagus and cook, stirring frequently for about 5 minutes. Add broth and simmer, covered, until asparagus is very tender, about 15-20 minutes. Using an immersion blender or blender, puree soup until smooth, working in batches if necessary. Season with salt.
3. In a small bowl, whisk creme fraiche until smooth. Divided soup between bowls. Drizzle with creme fraiche. Top with a few asparagus strips, Parmesan, sunflower seeds and pepper. Serve and enjoy.