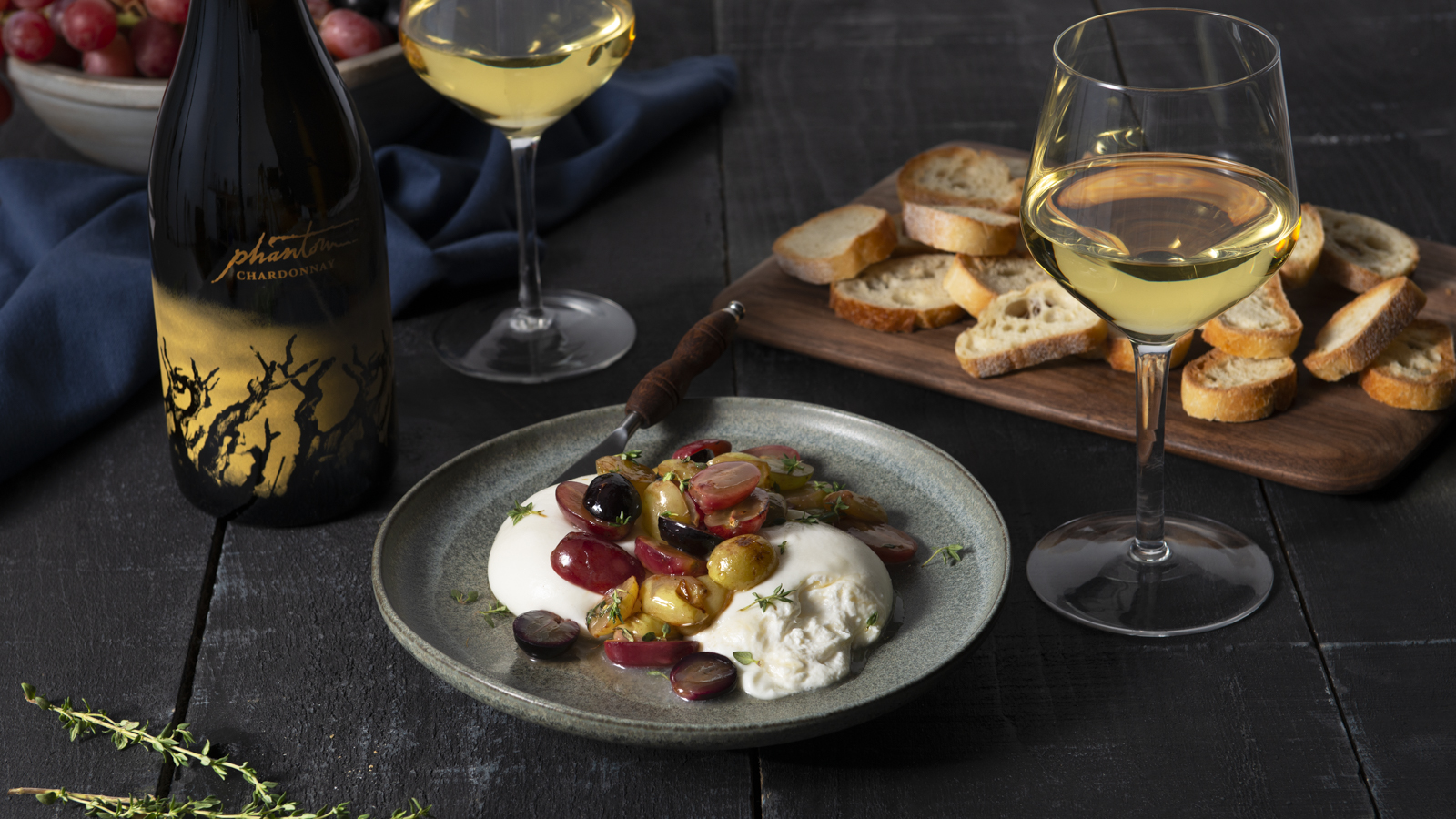 Oozy, creamy and soft burrata cheese is served with a medley of warm sautéed grapes accented with thyme for a luxurious starter or appetizer.
Prep Time: 10 minutes
Cook Time: 20 minutes
Total Time: 30 minutes
Serves: 6
Ingredients:
12 slices baguette, about 1/2-inch thick
1/4 cup olive oil, divided
4 cups medley of red, green or black grapes, halved
2 tbsp fresh thyme leaves
1/4 tsp salt
8 oz burrata cheese, at room temperature
4 tsp honey
1/4 tsp large flake sea salt

Cooking Instructions:
1. Preheat oven to 400F. Arrange baguette slices on parchment paper–lined baking sheet. Brush tops with half of the oil; bake for 5 to 8 minutes or until golden brown and crispy.
2. Meanwhile, heat remaining oil in large heavy-bottom skillet set over medium-high heat; cook grapes, thyme and salt for 8 to 10 minutes or until grape skins start to burst and blister.
3. Arrange burrata and grapes on small platter. Drizzle with honey and sprinkle with sea salt. Serve with baguette crostini.