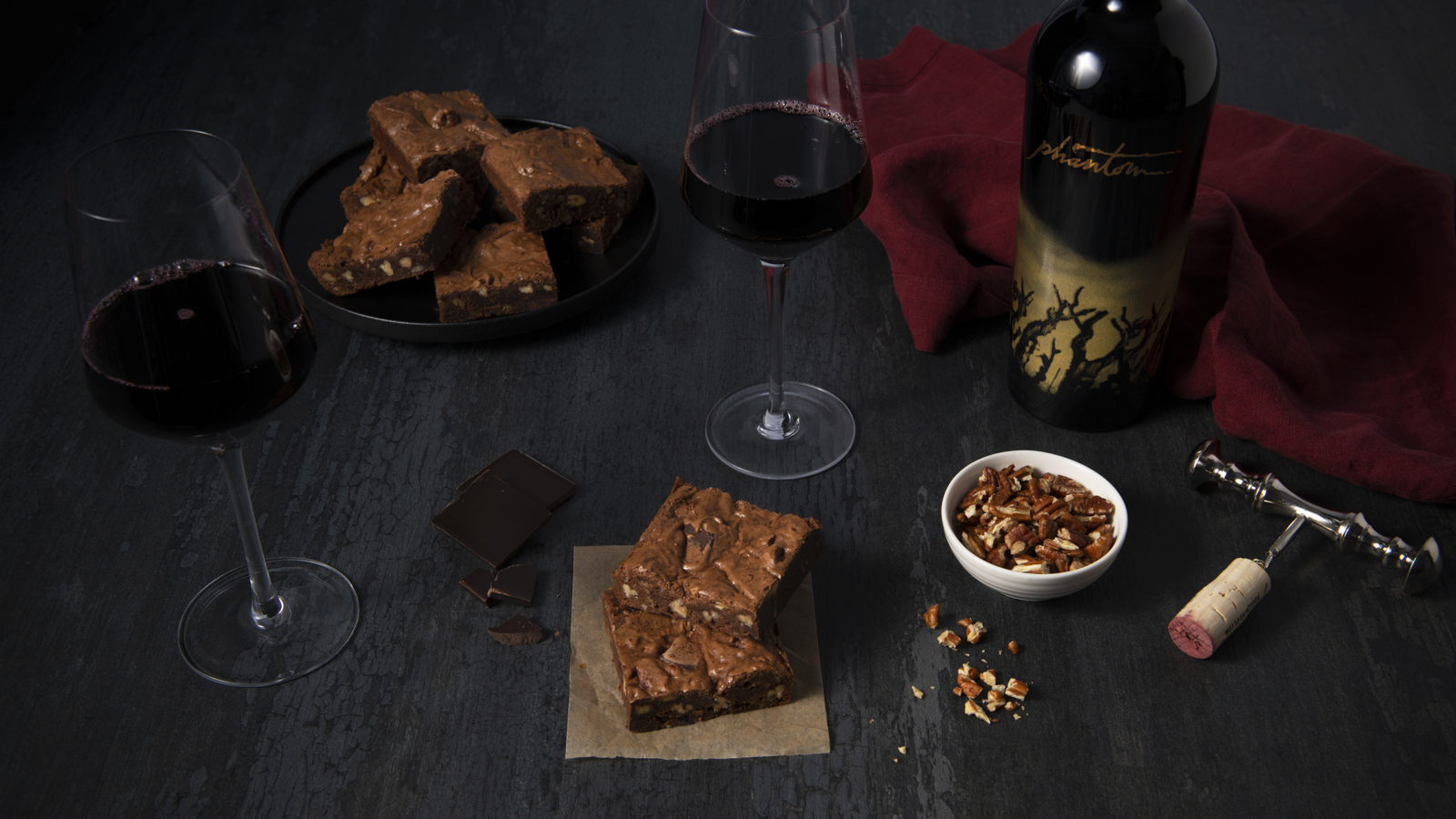 The addition of brown butter and toasted pecans give these fudgy brownies a rich and nutty flavor that will captivate your taste buds.
Prep Time: 10 minutes
Cook Time: 40 minutes
Total Time: 50 minutes
Serves: 9
Ingredients:
3/4 cup all-purpose flour
2 tbsp cocoa powder, plus more for dusting
1/2 tsp salt
1/2 cup unsalted butter
2 oz unsweetened chocolate, finely chopped
1 cup granulated sugar
2 eggs
1 tsp vanilla extract
3/4 cup chopped toasted pecans
2 oz chopped dark chocolate, at least 70%

Cooking Instructions:
1. Preheat oven to 350°F. Grease 8-inch square baking pan; line with enough parchment paper to overhang edges. Set aside. Sift together flour, cocoa powder and salt; set aside.
2. Melt butter in skillet set over medium heat, swirling pan for 7 to 10 minutes or until butter stops frothing, turns light brown color and smells nutty. Remove from heat. Sprinkle unsweetened chocolate evenly over top; swirl pan until chocolate is melted. Stir in sugar. Scrape into mixing bowl; let cool slightly.
3. Stir in eggs, one at a time; stir in vanilla. Stir in flour mixture until combined. Fold in pecans and dark chocolate. Scrape batter into prepared pan; smooth top.
4. Bake for 30 to 35 minutes or until only a few moist crumbs adhere to toothpick when inserted into centre of brownie.
5. Let cool completely in pan on rack. Using parchment paper as handles, transfer to cutting board. Dust with cocoa powder. Cut into squares.