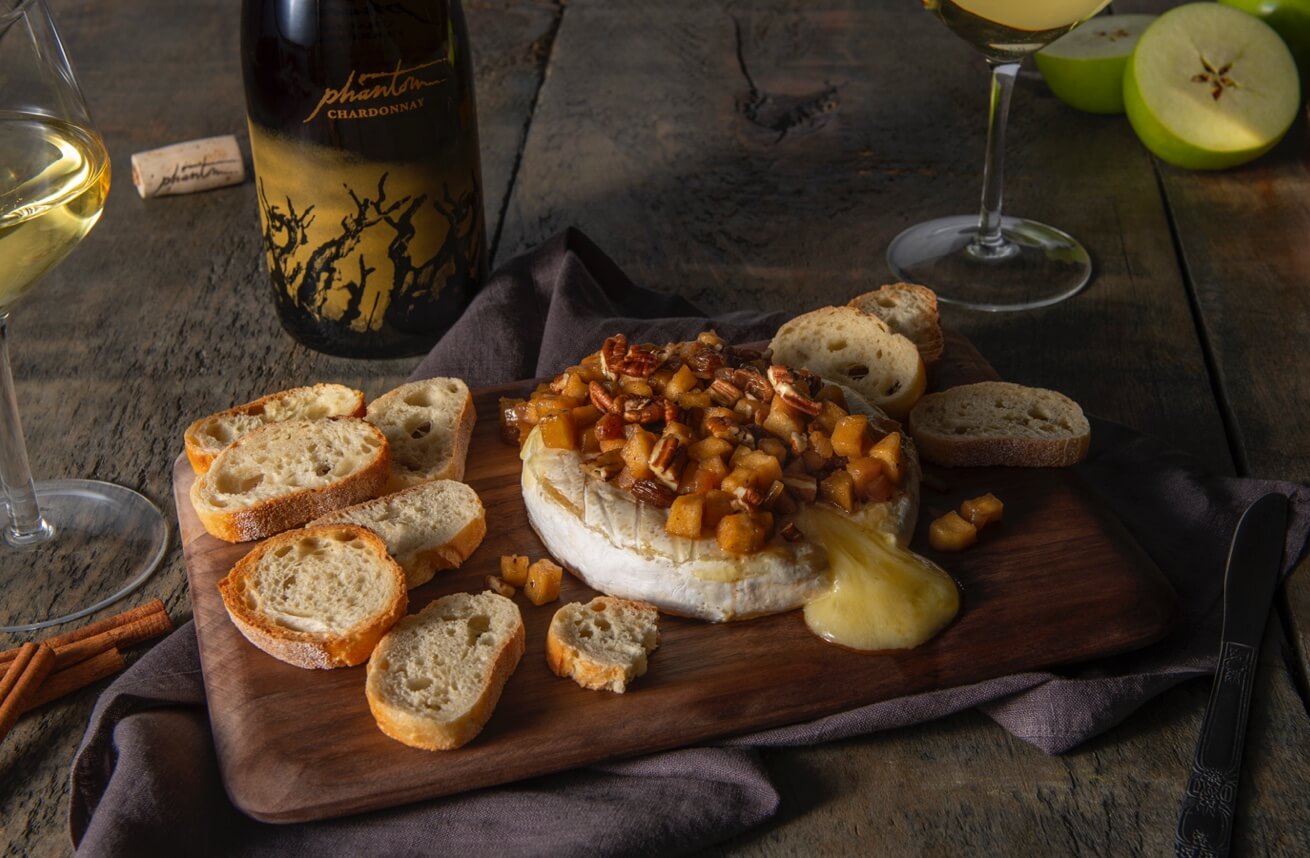 With warm Brie cheese, sweet and tangy apple chutney and rich hazelnuts, this hauntingly delicious appetizer is perfect for sharing.
Prep Time: 10 minutes
Cook Time: 30 minutes
Total Time: 40 minutes
Serves: 6
Ingredients:
2 tbsp butter
2 Granny Smith apples, peeled, cored and chopped
1 large shallot, diced
1/2 tsp cinnamon
1/4 tsp nutmeg
1/4 tsp pepper
Pinch salt
1/3 cup packed brown sugar
3 tbsp cider vinegar
2 tbsp raisins
1 (8 oz) round Brie cheese
1/3 cup toasted hazelnuts
1 baguette, sliced and toasted
Cooking Instructions:
1. Melt butter in skillet set over medium heat; sauté apples and shallot for 3 to 5 minutes or until slightly softened.
2. Stir in cinnamon, nutmeg, pepper and salt; cook for 1 to 2 minutes or until fragrant. Stir in brown sugar, cider vinegar and raisins; bring to boil. Reduce heat to medium; cook for 5 to 8 minutes or until apples are tender and jam-like consistency. Let cool completely.
3. Preheat oven to 350˚F. Place Brie on parchment paper–lined baking sheet or in Brie baker. Spoon apple chutney over top; sprinkle with hazelnuts. Bake for 15 to 18 minutes or until Brie starts to ooze. Serve warm with toasted baguette rounds.